【Voice of professional】Connecting to various people and laughing together—that is what work is supposed to be like Vol. 2-
PREX

Island
Enterprise managers

Working style


【Voice of Professional】 Connecting to various people and laughing together—that is what work is supposed to be like Vol. 2

Here, we would like to introduce the interview with Mr. Tanaka CEO of Kinki Industrial Co., Ltd. Vol. 2
This interview is latter half of interview to Mr. Tanaka. If you did not read first part, please read vol. 1

【Voice of Professional】 Connecting to various people and laughing together—that is what work is supposed to be like Vol. 1

 
Kinki Industrial is a group of people who love Monozukuri (manufacturing)

Curious and reliable Monozukuri staff
To develop your country's economy, you, participants, may think that first you should develop an industrial park and attract large overseas companies to create employment and to receive taxes. However, this method never makes you get out of being subcontractors.
Thanks to the experience of the COVID-19 pandemic, we have realized something important: the economy is not only for companies. Necessary things are created because people move.
New industry is created to help create such necessary things. Unless people move, the economy stagnates. No matter when, companies should predict what people require. Another thing I would like to emphasize is that no one can do anything alone.
The same goes for countries; a new future will be created by connecting to all over the world.
Employees' five human abilities are even more important.
Employees' five human abilities are even more important.
A participant commented, "Kinki Industrial is small, but it has good equipment." Let's ask ourselves whether metal processing business are unable to operate without machines.
The answer is no. From now on, the ideas for who and what you want to make and to do are vital. Kinki Industrial does not put a high priority on expansion of its size or establishing its own factory abroad, as nowadays you can do anything because you are connected as long as you have a network.
I told participants to consult us in cases such as when no one can use the latest machine even if your government purchased it. If you can use the internet, I can help your machine run. It is a technological advantage of the current era. It would be great to start a new industry by connecting to people all over the world.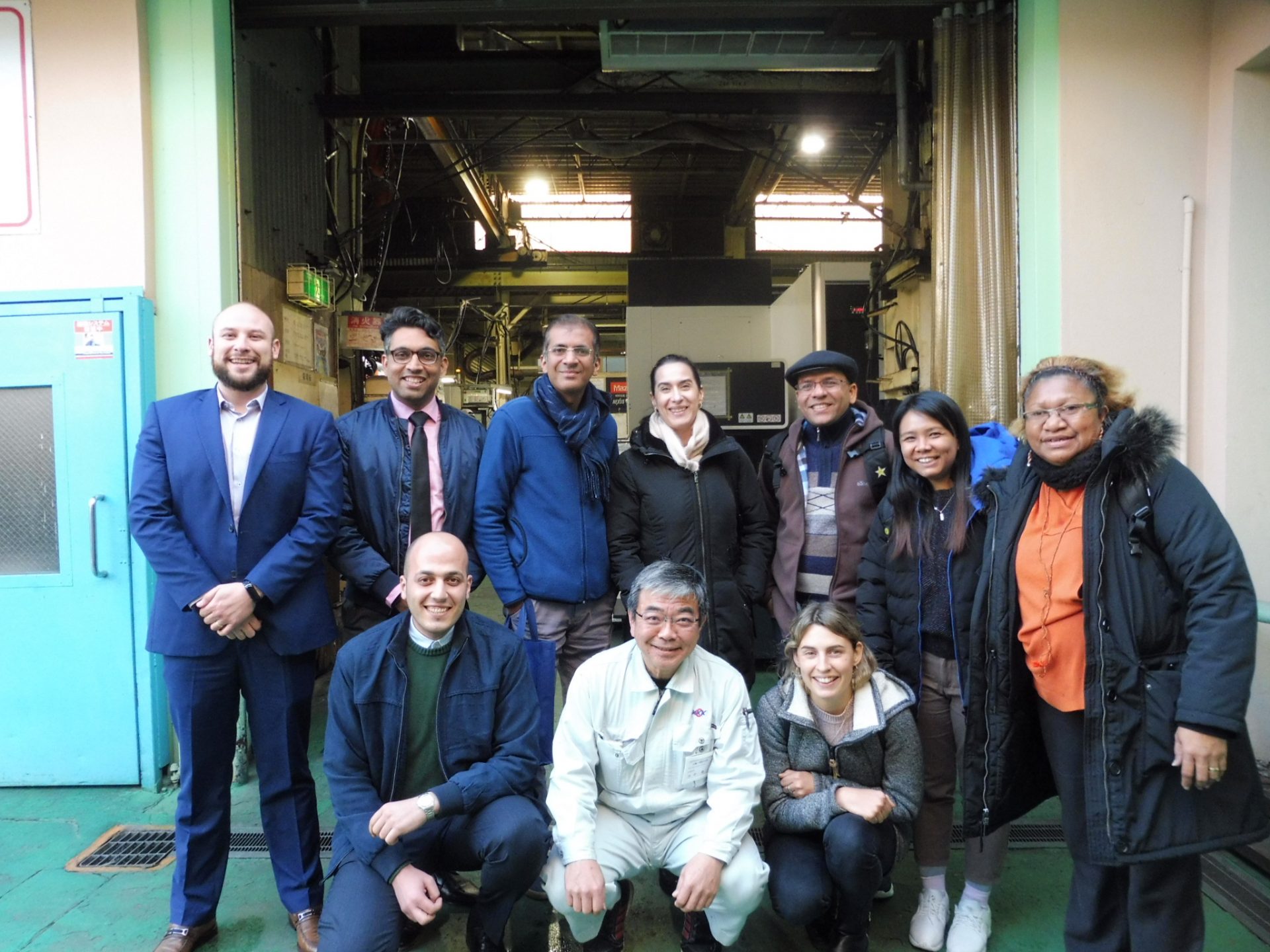 Date : November 4, 2021
Name : Mr. TANAKA Soichi,
Seminar : JICA Knowledge Co-Creation Program Small and Medium Enterprise Development Policies (B), JICA Small and Medium Enterprise Development Policies(A).JICA Online Program, Small and Medium Enterprise Development Policies
job name : CEO
関連記事