Video Message from Video Message from Prof. Shimizu "Future of sustainable tourism development"-
PREX

Island
Lecturers / Specialists


【PREX, JAPAN Video Letter】 "Future of sustainable tourism promotion"
Video Message from Prof. Shimizu "Future of sustainable tourism development"
Here we would like to introduce video message from Prof. Shimizu who has been working as a Professor of Faculty of International Tourism, Hannan University. 
And she also serves as a course leader of JICA Knowledge Co-Creation Programs "Capacity Development in Sustainable Tourism -Based on Japanese Tradition "Omotenashi (Hospitality)" and JICA Knowledge Co-Creation Programs " Human Resource Development for Creating Tourism Destination for Sustainable Tourism".
In her video message, current situation of tourism in the world in Covid-19 era and Japanese trend of tourism is introduced.  
If you are interested, please click below.
Video Message from Prof. Shimizu.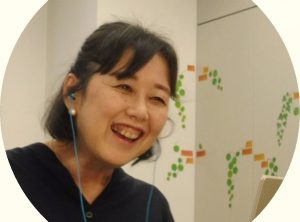 PREX Follow-up Team
Date : August 30, 2021
Name : Prof. Shimizu
Seminar : JICA Knowledge Co-Creation Programs " Human Resource Development for Creating Tourism Destination for Sustainable Tourism".
job name : Professor
関連記事