Not Giving in to COVID-19: Producing Innovation Through Casual Conversations (2)-
PREX

Island
Lecturers / Specialists


【Voice of Professional】Not Giving in to COVID-19: Producing Innovation Through Casual Conversations (2)
It is important for people to get to know each other at Miserubayao.
-Frying Pans for Outdoor Use-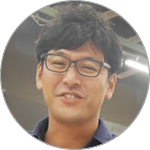 Matsuo: 
One product that came out of Miserubayao was a series of iron frying pans made by outdoor company Naturum and frying pan company Fujita Metal Manufacturing Co., Ltd.
They have become popular for outdoor use and have been selling well online.
Companies that make frying pans usually make home-use products, so they have handles that do not get hot.
But people who spend time outdoors wear gloves to use frying pans.
If the handles were made of wood, they would burn or wear out too quickly. So, this kind of product is unusual for a company that deals with household products. It is not uncommon for people from different industries to meet at Miserubayao, which leads to these collaborations.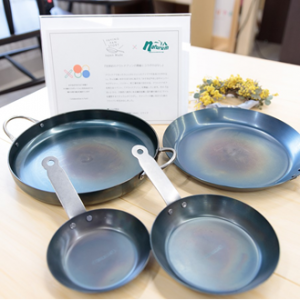 The product was created by an employee who was still in their first year company
-making your own aroma kit-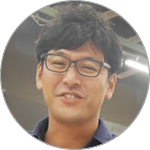 Matsuo:
The Miserubayao project was started to build a community. We did not aim to create a place for product development through collaboration. Instead, we thought it was important for people to get to know each other. In turn, this would create interest and curiosity amongst these businesses and hopefully lead to them visiting each other.
Some of the member companies develop several products a year.
This creates a stimulating atmosphere and leads to other companies trying new things too. Sometimes this leads to situations where even if a company cannot complete a project by themselves, they can speak to other members and develop collaborative products.
For example, the Wood Cleaner & Wax product is a collaboration between Kimura Soap Co., Ltd., a manufacturer of soap, and Tomoyasu Works Co., Ltd., a manufacturer of DIY interior products.
The general rule for cleaning floors is to wipe up any dirt then apply wax, a two-step process. The product was developed because when Tomoyasu Works asked Kimura Soap if this could be achieved with a single product, they responded that it might be possible. This is another product that is selling well.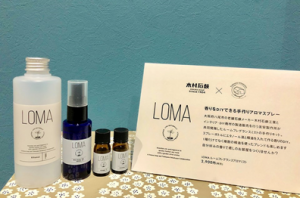 LOMA Room Fragrance Aroma Mist
A collaboration between Kimura Soap and Tomoyasu Works.
The product allows buyers to create their own unique scent from 100% natural orange and lavender oils.
Products born from these collaborations are also available on the Miserubayao website's prototype/new products shop.
https://miseruba-yao.jp/shop
Matsuo:
As well as company presidents, younger employees also participate in Miserubayao.
This has also led to products being created.
For example, a Tomoyasu Works employee saw a "Make Your Own Aroma Spray" workshop for adults that Kimura Soap held.
This made them consider creating a "make your own aroma kit." It ended up being commercialized and videos were made about it. The product was created by an employee who was still in their first year at Kimura Soap. Neither of the company's presidents knew about the product until it began to be sold.
Interaction between employees helps create entirely new ideas. Stories like these are typical of Miserubayao.
To be continued on 【Voice of Professional】 Not Giving in to COVID-19: Producing Innovation Through Casual Conversations (3)
Date : November 4, 2020
Name : Mr. Matsuo
job name : the Industrial Policy Division, part of the Economic and Environmental Department at Yao Municipal Government, Osaka.
関連記事