【Voice of Professional】 Interview to Prof. Hayashi , Course Leader of JICA seminar. What is the changes in these nine years? (JICA's SME courses)
NEWS
We PREX Follow-up team regularly upload the "Voice of Professional" to provide update information about SMEs Promotion policy, company management etc. 
Here, we would like to introduce the interview with Prof. Hayashi, Osaka University of Commerce. He has been serving as Course Leader for JICA SME Promotion program. 
In this article, Prof Hyashi talked impression about change in these nine years.  And also imortance of SMEs Promotion.
Please visit new article of Pro. Hayashi's article.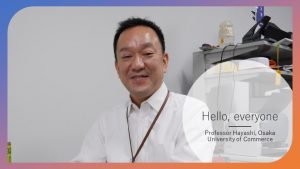 Follow-up Team, PREX