【Voice of Professional】 Interview to Prof. Hayashi , Course Leader of JICA seminar. What is the changes in these nine years? (JICA's SME courses) -
PREX

Island
Lecturers / Specialists


【Voice of Professional】 Interview to Prof. Hayashi , Course Leader of JICA seminar. What is the changes in these nine years? (JICA's SME courses)

In this column,  we would like to introduce the interview with Prof. Hayashi, who has been course leader of SMEs Promotion Seminar for nine years.
These seminars are entrusted by JIC Kansai. And we PREX is implementing body. 

Prof. Hayashi has been course leader of these programme and we work together quite a long years. 
Taking this opportunity, two PREX staff conduct interview to Prof. Hayashi to ask the impression and changes he felt in these nine years.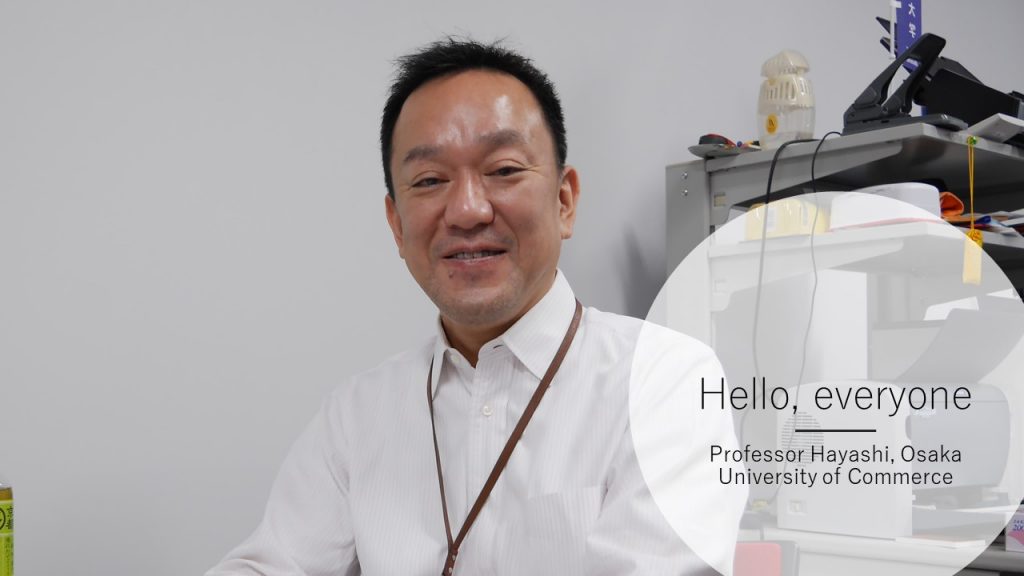 How has our seminar changed in nine years?
Shimada:(PREX staff)
Thank you for giving me the time for this interview.  Taking this opportunity, I'd like to thank you for helping our online participants from around the world during the pandemic.
You've been giving so many lectures and workshops for SEM promotion seminars, like JICA Knowledge Co-Creation Program (KCCP) for Group and Region Focus Programs such as the Financial and Technological Support for Small and Medium Enterprises Promotion and the Financial Access for Small and Medium Enterprises (SMEs) Promotion since 2012.
I'd like to reflect on what we've accomplished so far during this conversation with you.
Prof. Hayashi has been serving as a course leader for JICA SME promotion course for nine years
We've now had 163 participants from 47 countries and regions. I think these are quite large numbers. 
Can you tell us about any memorable episodes through this experience?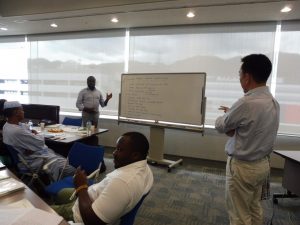 Professor Hayashi:
Thinking back over the past nine years, around 2012, we had many participants from Asia, such as the Philippines, Thailand, and Vietnam. However, situations has changed. And participants from countries from the west, such as the Middle East and Africa, have gradually increased recently I feel. 
I think this shows how much Asian countries have grown in past several years.  And, as you know, most participants bring their own laptops these days.  Frankly saying, that was unthinkable at very first stage I start work as course leader. 
Through this program, we aimed to teach participants about Japan's system for promoting small and medium-sized enterprises (SMEs).
But I've seen the changes in these nine years. 
For example, most participants said their countries didn't have a credit-guarantee system.  It was around year 2012, I think. 
However, the number of countries implementing this system has increased year by year, such as Chile, Argentina, India, and the Philippines.
Yamauchi:(PREX Staff)
Participants always commented that they were interested and could be effective about credit-guarantee system, especially in financial support aspect.
Many also said they wanted to introduce this system in their own country.
Even if the participants can not directly involved in that field, I hope this knowledge leads to establishment of credit-guarantee system. 
And also bring affirmative result for SMEs promotion in respective countries.
Shimada:(PREX staff)
I heard some positive results from some countries.
Like, participants from the Colombian Chamber of Commerce and Industry has established a SME Management Consultant System after returning to home countries. And participants from the Nigerian Chamber of Commerce and Industry, they  created a one-stop center for SME support. So we are sure this JICA program bring some new ideas and create positive results in several countries. 
However, now COVID-19 has drastically  created difficult situations around the world.
That's why I hope that all the returnee program participants will work in the field of SME promotion because situation for SMEs are sever one now.  And also hope their effort will lead to creating effective measures that suit their own conditions. 
Professor Hayashi takes a look back over the past nine years
Professor Hayashi:
The one thing that has not changed over the nine years is concerns from participants regarding the lack of funding for SMEs in their countries.
We tell them that they need to develop systems and training on their own whole through the course. But they tend to ask, "How can we get more support from Japan to do that?" Anyway, we consistently would like to convey through the program, each country has its own culture and ways of thinking, and each has its own merits.
So, we want participants to learn hints from Japan to modify  in their own country's way
Shimada:(PREX staff)
What is an appeal of Japan that you want to convey to the world?
Professor Hayashi:
I believe that SMEs are Japan's strength. It is because more than 99% of the companies in Japan are SMEs.
These enterprises are supporting the Japanese economy.
Japan's economy is built on these company's hard work. Their high levels of ability mean Japanese products have good performance and reputation.
Many companies here in Higashi Osaka are doing well despite COVID-19.
Yamauchi:(PREX Staff)
When participants come to Japan, we take them on bus tours to visit support organizations and companies.
When we take them to factories in residential areas, we explain that many of Osaka's SMEs are concentrated in Higashi Osaka.
We're welcomed by the employees and can walk around these factories and talk with the owners.
I think that participants are moved not only great machine they use, but also by these experience and empathize with the appeals of Japanese SMEs.
Professor Hayashi:
I think so, too. I want training participants to come to Japan and become fans of our country.
Speaking personally, the vitality and sincerity of those involved in supporting SMEs worldwide have shown me a sense of energy that isn't found in Japan. It's taught me a lot over the past nine years. this is the findings and learning through our experience in this nine years.
In the end, I'd like to wish all of our past trainees the best during COVID-19.
I'm cheering you on from Japan.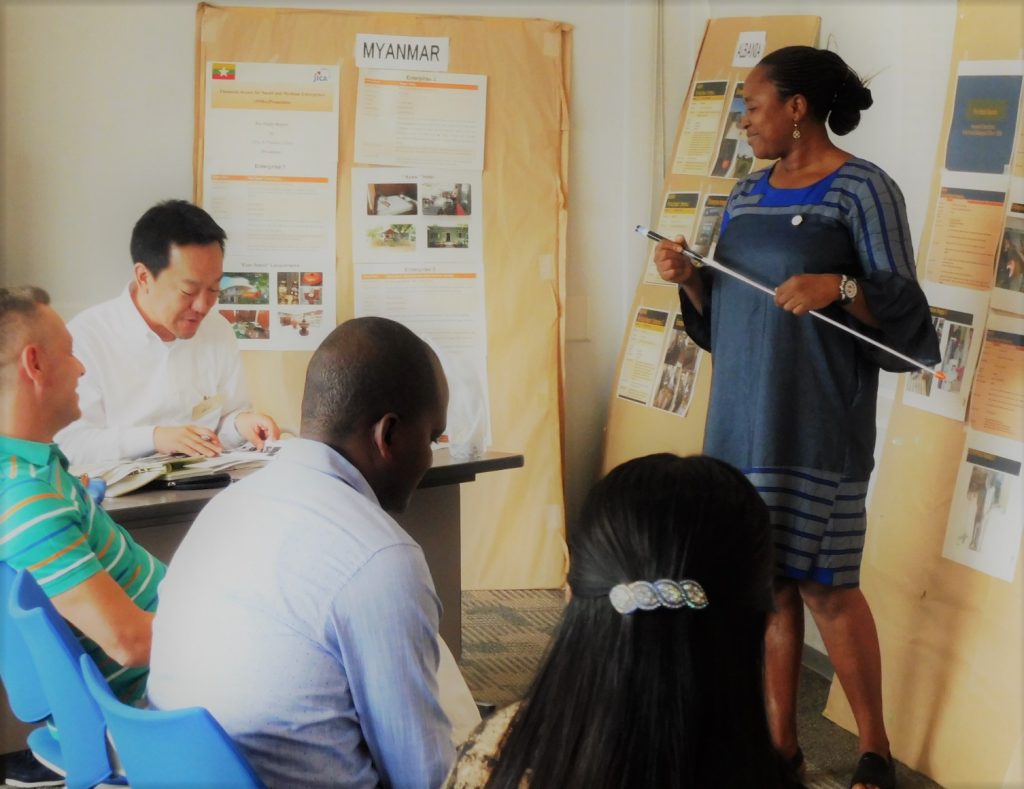 Date : February 24, 2022
Name : Professor Hayashi
Seminar : JICA's Financial Access for Small and Medium Enterprises (SMEs) Promotion in Fiscal 2021
job name : Professor
関連記事