【Warm Message from past participant from Moldova】 Great experience through JICA program and current situation in COVID-19 period
NEWS
Greeting from Japan!
Now some people are waiting for lunar  New Year holiday. 
Hope this year will be peaceful and prosperous one for you all.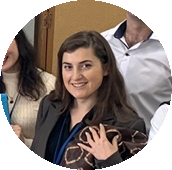 We have been introducing past-participant's message in this website. Some are focusing his future dream. Some are about country situation about COVID-19. 
Today, we would like to introduce the message from Moldova. Ms.   Dumitrita CRACIUN. 
She introduced findings through the program she participate in year 2019 in Japan. And also introduced her country's situation about COVID-19. 
Hope you enjoy it. Your feedback is very much welcome!
Please click the url to read the article.
https://www.prex-hrd.or.jp/en/prex_island/3575/
PREX Flow-up Team