PREX Staff Seminar Reports (4) January 2019 —JICA Capacity Development for Investment Promotion (A)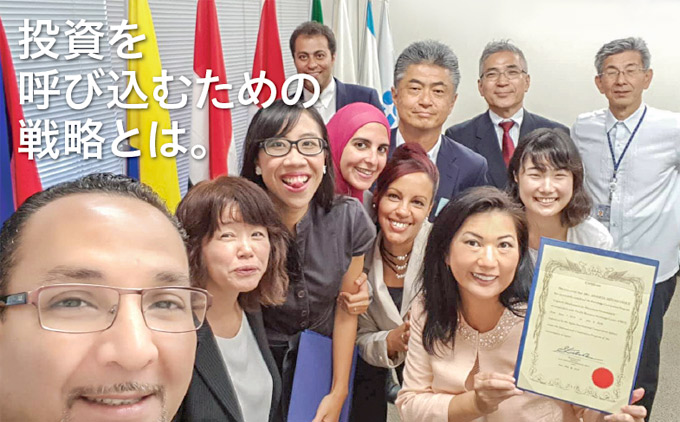 What is the strategy to attract investment?
This training course is for administrative officials whose work involves promoting investment in their countries and aims for the participants to be able to plan strategies to attract investment. In the training course, the participants select an industry which they would like to attract to their countries based on the strength and weakness of their countries, think about the value chain of the whole industry and plan strategies.
Through the visits to the companies, they understand the industrial structure and hear about the international expansion strategies of those companies. The participants also study what environment and systems need to be established through discussions and visits to investing institutions.
On the visits to the companies, the participants eagerly listen to those companies' international expansion strategies, showing their strong enthusiasm to attract them to their countries because they are excellent companies.
At weekends, they review what they have done, and they share what they have learned.
Through this procedure, the participants grasp the important points and seem to be able to apply them to their countries' situations by listening to each other's opinions.
Our course leader Professor Goto's smooth facilitation and the participants' strong bond always generate active discussions.
They also think about good investment and bad investment.
Moreover, their understanding of Japanese culture, life and characteristics of Japanese companies is deepening during their one-month stay in Japan.
I hope that they will manage to attract investment suitable for their countries, which leads to the development of their countries.
(Kobayashi, International Department, PREX)
—JICA Capacity Development for Investment Promotion (A)
★Date: June 8–July 6, 2018
★Participants: 6 officers from public institutions and government agencies related to investment promotion
★Countries: Indonesia, Iran, Egypt, Brazil, Ecuador and Cuba
★Course Leader: Professor Kenta Goto, Kansai University
★Contents
1) Learn about Foreign Direct Investment (FDI) under the global economy
2) Learn about international expansion strategies of the companies and industrial structure:
Toyota Motor Corporation
Aoyama Seisakusho Co., Ltd.
Hankyu Hanshin Express Co., Ltd.
Bayer Yakuhin, Ltd.
Dari K Co., Ltd., etc.
3) Learn about the policy regarding investment and roles as investment institutions:
JETRO
Malaysia Investment Development Authority (MIDA)
UNIDO
Kobe City, etc.
4) Plan strategies to attract investment (making action plans)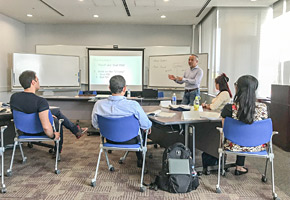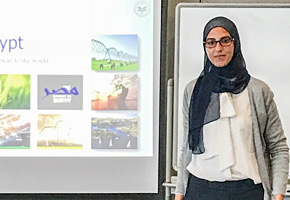 Please send e-mail if you haven any inquiry.
prexhrd-pr@prex-hrd.or.jp