PREX Global Network Forum:Room 3: Overseas Trade and Investment
 What are the trainees doing during the pandemic?
Self Introduction from Japanese side
Ms. Miki Kobayashi, Graduate School of International Development, Nagoya University
I'm looking forward to participating in this event.
I'm interested in learning more about the presentation from Sri Lanka, which included research on the coconut value chain.
Mr. Takashi Himeji, Japan Finance Corporation (JFC)
I am an employee of JFC. I would like to hear about both countries' investment and financial environments.
Presentation 5: Mr. Casseer Mohamed Hafeel, Sri Lanka  "How to attract FDI"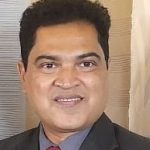 My job
I work for the Board of Investment of Sri Lanka. And my job is to try to attract investment to our country.
What I believe is , for my country's development,  it is necessary to  have many companies with potential that are willing to locate themselves and do business in Sri Lanka.
Findings during the course and action I took
I learned a lot during the course in Japan.
After much thought, I improved some of our approaches to industry promotion by sharing the results of our value chain research on coconuts in Sri Lanka.  That research was conducted  with the relevant stakeholders upon my return.
Our future effort to attract FDI
Although the Board has established export processing zones, provided services for imports and exports , and offered various other services, we still do not believe those are not enough to attract FDI.
We must be more proactive and agile in providing services. For example, to promote reinvestment among current investors and collaborating with government agencies to solve investors' problems.
We will continue to use what we learn and take action to attract FDI.
Presentation 6: Ms. Vlastimira Ruskuc Stankovic, Serbia  "Influence of COVID-19 to my job"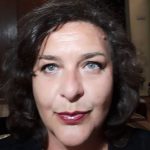 My job
I work as a PR advisor in the promotion department of Vojvodina Development Agency.  We work daily to attract foreign investment and to help companies in our home country enter foreign markets.
During the course, I learned many tips, such as the importance of market research, the need to utilize our knowledge and our latent intellectual properties. 
I also learned  need to identify development potential in our country and how to link it to exports.
Influence of COVID-19 to my job
However, like everyone else, we have not escaped the effects of COVID-19, and most of the European fairs we had been attending have been canceled.
We are now preparing for an exhibition. But if this situation continues, we will have no choice but to perform our activities online. Fortunately, we have strong trade, particularly in the automotive field, so we will continue to examine the global situation and consider what we should do as Vojvodina Development Agency.
Discussion with facilitator and Japanese participants
Professor Kenta Goto (Facilitator)

Influence of COVID-19 for trade and investment
Throughout the lecture, I think you both showed an understanding of increased connections in both investment and trade.
For these fields, in particular, there has been a focus on the concept of global value chains.
You've both shown an understanding that COVID-19 has caused direct changes to this situation.
However changes were occurring even before the pandemic, such as with the rise of protectionism. But I feel that this has dramatically accelerated since COVID-19.
Points to consider
The first point to consider in this environment is what is the future of trade and investment? What will be the impacts on trade and investment in individual countries?
The second point to consider is that the nature of global society. It previously existed according to certain rules but now it  has become uncertain. During the 21st century, the world prospered through a multilateral system that was free and open. But what has happened to this system's role? Has it ended?
The third point is that we are at a turning point regarding new challenges and possibilities for sustainability.
With uncertainty about the state of globalization, is there a situation where overall credibility may be declining?
Is society moving away from sustainability?
I think this larger context will significantly impact trade and investment.
I would like to hear the opinions of the two presenters and the Japanese participants regarding how you perceive this situation and what you think can be done.
Situation in Serbia
Ms. Vlastimira Ruskuc Stankovic
According to UNCTAD's investment report, global FDI dropped by 1/3 in 2021. This was also a major issue during the 2008 financial crisis, but this time it was caused by COVID-19.
However, inward investment is currently increasing slightly in Serbia. This increase may be due to supply chains that cannot be easily substituted elsewhere, perhaps since we are a regional block.
I believe matters that used to go outside the region are now being reorganized into a form that brings them back inside.
And I also think the global value chain may be getting shorter simply because labor and logistics costs are rising.
There hasn't been any decline in investment by Japanese companies in Serbia either.
We thought the economy would be in a terrible state, especially with the pandemic. But fortunately, it has remained solid, driven by German investment in the auto industry.
So, I believe that Serbia's economy as a whole was not so severely affected, and that the automobile industry has played a significant role in this.
Q: Mr. Shigeru Nakayama, PREX
Is is safe for Serbia that German is the only country with strong relationship? and raw material?
Germany is a prominent target for exports and imports from Serbia. I feel that there are strong economic ties between the countries, particularly in manufacturing automobiles and electronic components.
Given this situation, in terms of sustainability, is it safe to say that Germany is the only country where Serbia has this strong relationship? Particularly at the moment, Germany is also facing problems surrounding whether it can supply needed amounts of natural gas.
Can Serbia provide its own raw materials, rare metals, etc., for manufacturing?
If these materials have to be imported from abroad, the import source and whether the source is stable would also make a difference.
What are your thoughts on these matters?
A: Ms. Vlastimira Ruskuc Stankovic
In my honest opinion, many factors are at play, and I think the future is unclear.
To my knowledge, we do not have an automotive industry in my country. However, a new automotive plant is being built, and I believe a large R&D sector will be created. So, I do not have any significant concerns about the immediate future.
I think the future is still unclear due to the changing circumstances.
I don't know any details about procuring rare metals and other raw materials, but there are certainly some foreign companies that need rare metals and other raw materials.
However, I am afraid that I do not know whether these products are imported or whether we can provide them domestically.
Professor Kenta Goto (Facilitator)
Regarding the issue of raw materials, I felt that this is essential because Japan does not have its own resources, either.
It's also important because it's related to whether it is possible to diversify the sources of raw materials strategically.
In Japan, we decided to rely on other countries for resources in the 1960s.
As a result, domestic coal mines and other mines were closed, and we began sourcing these materials from overseas.
However, I see this as a dire situation for Japan. It is because now  very nature of globalization is changing, and trust between countries is declining.
Q :Ms. Vlastimira Ruskuc Stankovic
I would like to ask you what you have done to support SMEs regarding grants and subsidies since the pandemic began?
We used to support companies through face-to-face communication.
But that is no longer possible, and we are wondering what we should do.
Could you please share your experience on the Japanese side?
A: Mr. Takashi Himeji, Japan Finance Corporation (JFC)
JFC has seen a considerable increase in loan applications from SMEs. They have run out of cash due to stagnant economic activity following COVID-19. As a government-affiliated financial institution, we have provided financial support to SMEs. Those loans are under the SME support measures package announced by the government.
Our assistance during COVID-19 has provided low-interest, long-term loans to impacted SMEs. There have been cases where loans have been provided virtually interest-free if specific requirements are met.
It was difficult situation to conduct face-to-face meeting.
To avoid delay in loan approvals, we have tried to conduct interviews regarding the business situation over the phone or through online tools.
—————————————————————
If you have interest and would like to read another theme's discussion, please click URL below.
Room 1: Regional Revitalization and Industrial Development;
Dr. Takumi Hirai, Associate Professor, Department of Informatics & Mediology, Mukogawa Women's University
-> Jump to Room One
Room 2: Corporate Management and Kaizen;
Mr. Toshio Ban, Representative, Sociobiz Research
-> Jump to Room Two
Back to fist page
-> Jump to first page
PREX Follow-up Team