PREX Global Network Forum:Room 2: Corporate Management and Kaizen
 What are the trainees doing during the pandemic?
Presentation 3: Mr. Narynov Chingiz, Kyrgyz Republic "Change about work after COVID-19″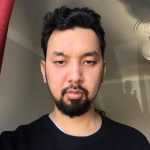 I run a video production company.
COVID-19 was a big challenge for a small business like ours. Sales were down 40%, 50% of our available cash disappeared, and there was no support from the government.
When I thought about the future of my work and life, I reviewed what I had learned in the training, such as turning unfavorable conditions into opportunities and streamlining work processes by digitizing work. These strategies enabled me to acquire new clients and new projects.
I  love Japanese culture. Therefore, I hope I can continue to help strengthen the cultural and economic ties between our two countries.
Presentation 4: Mr. Imad Haidar, Syria     "Still I have hope"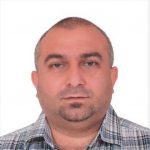 My business
I've been operating a spinning company since 1999 and have expanded my business to include the production of custom-made tufted rugs, which began in 2007.
In 2010, I had the opportunity to comprehensively study management in Japan through the JICA training.
After returning to my home country, I adapted the kaizen strategies, 5S, and proposal activities I learned in Japan to my company's management and felt I was getting a good grip on them.
Closing down my factory
However, as you all know, the war in Syria began in 2012, so, I had to close my factory.
At first, I had no choice but to stay at home. But in cooperation with other JICA ex-participants in Syria, we prepared and published a textbook on kaizen (in Arabic) . And we also gave lectures on these topics in various places, maintaining our activities so that we don't forget what we've learned.
Five years later, in 2017, I was able to return to my factory, but everything had been destroyed, and the machinery looted. Of course, COVID-19 has also spread to Syria. Given the current state of infrastructure, the rising cost of raw materials, etc., it will be difficult to restart production anytime soon.
Still I have hope
Still, some companies in Syria are trying to create better environments for their employees. We're facing many challenges. But despite this, I won't give up. I'll continue to carry out activities in my own way.
I sincerely appreciate your follow-up and support.
Discussion with floor
Mr. Toshio Ban (Facilitator) Question to Chingiz
You're both certainly facing some serious situations, but I hope we can relax and exchange ideas from the perspective of what new things we can do in the future.
I would like to thank both of you for your presentations and for participating under such difficult circumstances.
Although Japan and your countries are facing different circumstances, I feel that we are all in the midst of rapid and unexpected change and that we share the need to address these challenges quickly.
I hope we can share opinions during this session, gaining the energy and courage to look toward the future.
In that light, Narynov and Imad, is there anything you would like to add as a comment?
A: Mr. Narynov Chingiz
I consider this period to be a significant turning point.
It was an excellent opportunity to review our business processes individually, think about management from a broader perspective, and reflect on our work.
For example, I think that offices and other spaces, which I thought were essential before COVID. But now I think those things are unnecessary as long as staff have environments where they can work.
To be more specific, my company had strict rules about working hours. But now, we believe it's enough for staff to complete their assigned tasks by a given deadline.
And there are no longer any strict rules surrounding work. After reflecting on our work, we have concluded that we should think of ourselves as a team and work while trusting each other more.
I've realized that people can work voluntarily without orders from the top.
Mr. Toshio Ban (Facilitator) Question to Imad
I think that reconsidering the very philosophy of management is a critical perspective.Reflecting on your work from such a perspective is a great way to generate your own interesting ideas.
And for you, Imad, besides COVID, you've lost everything from your company to your employees. It must be like how it was in Japan after the war.
I understand that it must be challenging to see the light ahead, but what do you believe you can do, given the current situation?
A:  Mr. Imad Haidar
Japan's postwar reconstruction process is something we can learn from, and your country's experience can give us courage.
I am now giving lectures at Syrian universities and other institutions about how Japan once lost everything in the war but recovered through hard work. Japan's story of economic recovery is very encouraging to us.
Mr. Toshio Ban (Facilitator)
I'm impressed that you're thinking about and working not only for your company but also for your country.
Mr. Toshio Ban (Facilitator)
Narynov, didn't you mention that at the video production company you run, you adopted the kanban system to review business operations?
I know that this method is broad and can be incorporated in many ways. So, how did you decide to incorporate it into your work at your company?
Can you tell us a little about how it started and how you incorporated it?
A: Mr. Narynov Chingiz
We had been working to incorporate it even before COVID-19, but it was not a significant part of our work.
After COVID, this changed. So, I first reviewed our work processes by writing them down and identifying what was essential and what was not.
A minor example is the order required cards we've placed at specific points before the paper runs out. This action ensures we remember to order paper.
This concept is an example of how I'm applying what I have learned in Japan to my work.
Comments from floor
Comment from Mr. Shigeru Mizuno, Miguel Diversity Consulting
"Company Value"
To reflect on what you've said, listening to you speak today has made me consider my company's value.
I believe that my company's next challenge is being recognized by our customers, creating value with them, and having them understand that value.
The state of the world and our individual situations are complex. My challenge is how to produce innovation despite this. I know that the situation our presenters are facing is far more difficult than my own.
However, hearing your speeches has made me realize that our challenges post-COVID will be how to produce value in society while reflecting on our pasts, bringing our customers on this journey, and improving our techniques to create innovation.
Mr. Yujiro Aoyama, Sunpac Co., Ltd.
This program helped us rethink what work means to us.
It made us reconsider a lot of factors. I think we learned even more than you did.
After listening to your presentations, it made me realize how meaningful it was that we were able to have this kind of discussion together again after having worked hard and survived in business under such difficult circumstances.
———————————————–
if you would like to read another discussion in each room, please click the ULR below.
Room 1: Regional Revitalization and Industrial Development;
Dr. Takumi Hirai, Associate Professor, Department of Informatics & Mediology, Mukogawa Women's University
-> Jump to Room One

Room 3: Overseas Trade and Investment;
Dr. Kenta Goto, Professor, Faculty of Economics, Kansai University
-> Jump to Room Thee
REX Follow-up Team