JICA Course_Facilitating Trade and Investment for African Countries through Regional Economic Cooperation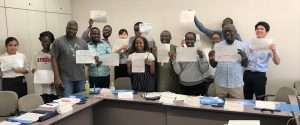 Make effective strategies for Trade and Investment for our country
This course is for government officers whose work involve industrial policies in their countries. Duration is 2 weeks ;one week each in japan and in Indonesia. It aims for the participants to be able to plan strategies of trade and investment being aware of intra-Africa and global economic zone.
Linkage  of industrial development and role of regional economy
In this course, the participants will have clear picture about the linkage of industrial development and the role of regional economic cooperation to develop their industrial strategies. They visit local government and companies and exchange opinions about possibilities and barriers of African business, then get hints to make their arrangement better.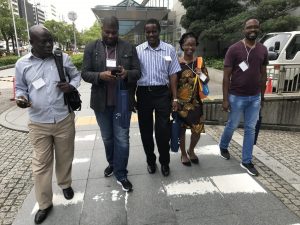 Epoc-making year, agreement of AfCFTA
This year, African Union made an agreement of African Continental Free Trade Area (AfCFTA). It is becoming big momentum to enhance inter regional trade and investment considering African continent as a market. However, it's also reality that every country has different situations and they don't know each other well. So that we aim to deepen their understanding each other too through sharing and exchanging their information and ideas.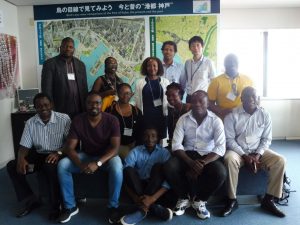 Fruitful study with Experts of that area
Including our course leader Professor Takahashi, all lecturers who cooperate this program has already related to Africa as their business or as their study, then they give trainees lectures, depending on trainees' circumstances.
We hope that Africa unite as one and develop and facilitate investment, using inter regional economic cooperation.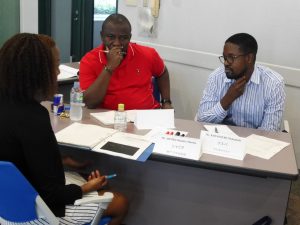 (C.Maeda, International Department, PREX)
—Facilitating Trade and Investment for African Countries through Regional Economic Cooperation
★Date: September 11th- 21th,201
★Participants: 9 officers from public government agencies related to investment promotion,1 officer from African Union,2 foreign students who works public government agencies
★Countries: Burkina Faso, Cote d'Ivoire, Kenya, Namibia, Nigeria, South Africa, Sudan, Tanzania, Zimbabwe and Ghana
★Course Leader: Professor Motoki TAKAHASHI, Kyoto University/graduate school
★Contents
1)To clarify issues for foreign trade and investment promotion
○Otowa Electronic Co.,Ltd,
○Kubota Corporation
2)To comprehend the importance of policies/measures related to regional economic cooperation and integration
○Kobe city
3)To make comparisons between participants' countries and Indonesia as a model case in ASEAN
4)To consider policies/measures for industrial development by figuring out effective use of regional economic cooperation/community in trade and investment promotion.
Please send e-mail if you haven any inquiry.
prexhrd-pr@prex-hrd.or.jp