Fiscal Year 2022 JICA Investment Promotion and Business Environment Reform (A) (September -October 2022)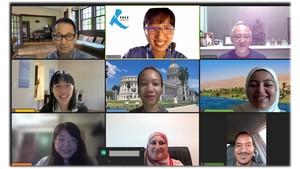 The goal of this training program is to provide a design for administrative officials involved in promoting investment in their own countries and planning strategies for increasing investment to promote industries in their countries.
In the program, in this fast globalization of society, each participant selects industries taking into consideration their countries' strengths and weaknesses, considers the situation these industries' value chain faces and thinks about practical investment strategies.
This training program, a continuation from last year's course, 'Knowledge Co-creation Program Capacity Development for Investment Promotion', will introduce newly added contents from an SDGs perspective (in particular, business and human rights) and what can be learned from problems pointed out by enterprises that have actually expanded overseas (investment-wise). The participants, administrative officials, were highly appreciative of understanding movements in the present investment environment.
Participants participate while doing their everyday work.
On this occasion, 7 members from 6 countries completed the course. However, we were able to get a glimpse of the everyday activities of officials from various countries coping with sudden overseas business trips, unforeseen disasters, worsening conditions with neighboring countries, etc..
Since this was an online training program (prior to the outbreak of the Coronavirus training programs were conducted in Japan), we were able to appreciate the trainees' eagerness to think about what is required for encouraging investment in their own countries and their enthusiastic participation in the PREX programs even though they are busy with their daily work.
We believe the participants will use what they learned in this program and play an active role in their respective positions.
JICA Investment Promotion and Business Environment Reform (A)
Date: September 20 – October 21, 2022 *Training program period
Participants: Staff working in public organizations in charge of investment promotion and business environment – 7 members
Participating countries: East Timor, Cuba, Jordan, Egypt (2) Tunisia, Serbia
Course leader: Prof. Kenta GOTO, Kansai University
Entruster: JICA Kansai
Lecturers/visiting sites (titles omitted random order):

[Lecturers]
United Nations Industrial Development Organization (UNIDO), Tokyo Office
The Japan Research Institute
Motoyoshi SUZUKI, President of Lao School of Business and Commerce
KUBOTA
TAIYO Manufacturing Co. Ltd.
Japan External Trade Organization (JETRO)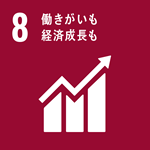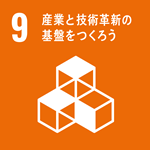 (KOJIMA, YAMAGUCHI, OKUMURA, Posted on November 16, 2022)
For inquiries regarding this training course, please contact below.
prexhrd-pr@prex-hrd.or.jp