A real program after a long while. Kyrgyzstan and Vietnam participants visit companies.-
PREX

Island
PREX Members


2 and a half years since a training program had been held with participants visiting Japan!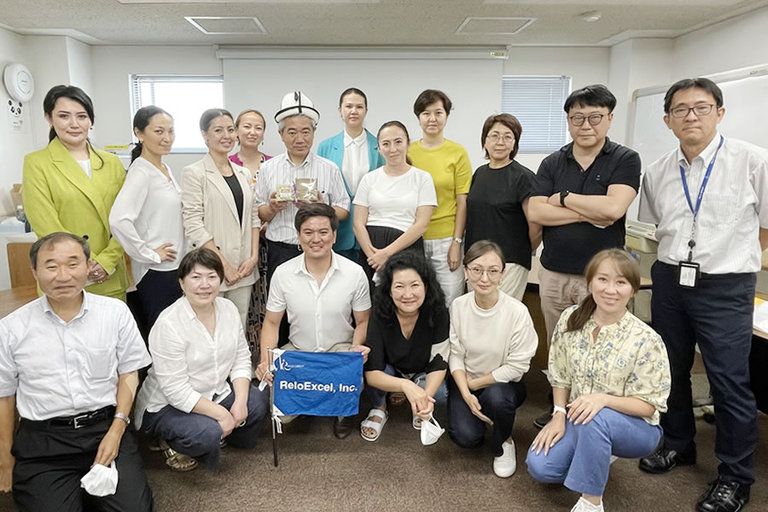 [Accepting a visit as a sign of JAPAN – KYRGYZSTAN friendship] with the cooperation of Mr. Yamanaka, President of Gogyofuku Co. Ltd.


Bell Co. Ltd. and Yamada Manufacturing Co. Ltd. set up welcome boards, and as before warmly welcomed Vietnamese Leaders of Japanese Companies participants.
Due to the effects of the Coronavirus, PREX has been conducting training programs online for developing countries.
In July, after a lapse of 2 and a half years, participants were able to visit Japan,
Although preparation for receiving participants was very difficult due to Japan's infection prevention measures for people entering the country as well as changes in the isolation period after entering Japan, all participants returned home with a smile on their faces.
We would like to thank everyone for their cooperation.

Date : October 4, 2022
Name :
Seminar : Training Program Name: Training program at Japanese companies for overseas participants