【Warm Message from past participant from Tunisia】 Next time, hope to meet face-to-face!-
PREX

Island
Ex-participants


【Warm Message from past participant from Tunisia】 Next time, hope to meet face-to-face!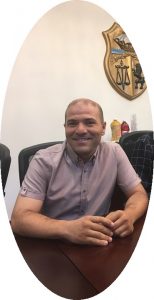 Today we would like to introduce the message from Tunisia.
Mr. Taher AISSAOUI, participants of Knowledge Co-Creation Program "Financial Access for Small and Medium Enterprises(SMEs) Promotion" in 2020 sent us the message recently. 
Abovementioned course is organized by Japan International Cooperation Agency(JICA). We PREX is implementing body of this program. 
In his message, he shares us the impression, finding and experiences in the seminar.  We would like to share this message with everyone.
Stimulating discussion and exchange about SME policies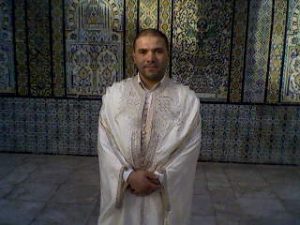 I am from Tunisia, working currently at the SME finance bank. It is the only public institution specializing in financing SME
Being part of the training program, besides, that I know amazing and professional people from all over the world, including Japan (although I haven't chance to meet them directly) .
I had the chance to learn about the best practices from the Japanese Governmental institutions and companies regarding financing SME. The training offered to me new experiences, practices, and different strategies of financing SME in Japan and in the world.
Sharing my findings with stakeholder and hope for future
The expertise that I acquired has been shared with the main actors and responsible for making policies in the domain financing SME Regarding the current COVID situation of my country.
Since the world is still overwhelmed by the epidemic the only solution is online learning but it's important to be face to face to discuss, change ideas and experiences with you and with participants. So may I propose organize a meeting and practical days in Japan with this promotion if pandemic is over to strengthen the exchange of experiences and cultures and build a new network.
Thank you!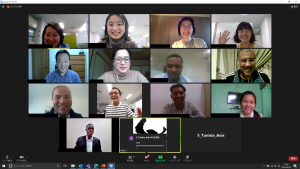 Note: Picture uploaded left is the picture taken during seminar. Everybody met via screen and deepen her/his understanding about SME promotion in Japan.
Also shared experience respective participants have in SME promotion field.
 From PREX

Thank you for your message. 
We PREX staff feel happy that you had nice experience during this seminar. 
We also hope someday, we could meet and learn each other face-to-face style.
Date : January 31, 2022
Name : Mr. Taher AISSAOUI
Seminar : Knowledge Co-Creation Program "Financial Access for Small and Medium Enterprises(SMEs) Promotion" in 2020
job name : The Bank of Financing Small and Medium Enterprises