Warm Message from past participant from Gambia-
PREX

Island
Ex-participants


【Warm Message from past participant from Gambia】We hope to soon recovery from the pandemic both economically and socially

Here, we would like to introduce message from Mr. Modou K. Manneh from Gambia.
He has participated in the program, "Capacity Development for Investment Promotion(A)" in 2019 organized by Japan International Cooperation Agency(JICA). 
We PREX is implementing body of this program. 

Mr. Modou has been working for  Ministry of Trade, Industry, Regional Integration and Employment, at the Industry and Investment Directorate. And he sent us message to what the findings from JICA Program and also about the situation of Gambia especially about COVID-19.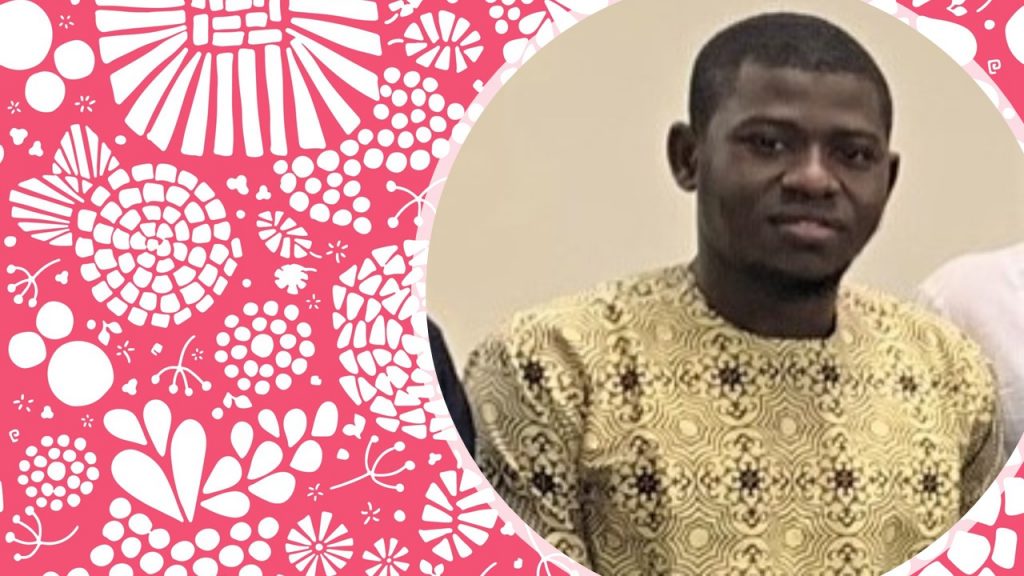 Note: This message was sent in last January. Hence there might be some change about numbers and situation mentioned in the message.
Message from Gambia
I am Modou K. Manneh from The Gambia, a small country West Africa. I currently work at the Ministry of Trade, Industry, Regional Integration and Employment, at the Industry and Investment Directorate.As an Industrial Economist, my work includes amongst others , participating in the review and formulation of investment policy and related strategies of the country. Also, working closely with the country's IPA on investment promotion and facilitation activities and assisting in the development of industrial facilities such as industrial parks, special economic zones etc.
What I experienced during JICA Knowledge Co-Creation Program) on Foreign Direct Investment Promotion
I was fortunate to participate in a five weeks training (Knowledge Co-Creation Program) on Foreign Direct Investment Promotion offered by JICA in partnership with PREX to develop my country's capacities in strengthening FDI promotion in the 21st Century.
Thus, this opportunity broadening my horizon in investment and industrial policy making and advocacy. In addition to the shared knowledge and experience gained, during the training I was acquainted with amazing and professional people from various backgrounds, from different countries including Japan. I had the chance to learn about the best practices about the Japanese economy i.e. ConsulBution Corporations, "Sogo Shosha", Creating Shared Values (CSV) for Social Business Groups and Globalization in the context of investment promotion (FDI).
The training offered me an understanding about the necessity to attract potential investment considering aspects such as a country's comparative advantages in sectors and products and understanding linkages between global production and distribution networks and local economies. Also, on how to utilize strategic policy leverages to identified targeted sectors, information gaps, key administrative support areas and stakeholder collaboration modalities.
The expertise that I acquired has been shared with my colleagues i.e., the office and other shareholder institutions relevant for policy making on investment promotion and facilitation.
Furthermore, I have initiated contacts in Japan during the training that could be used for future economic cooperation between The Gambia and Japan.
Situation in Gambia about COVID-19
On the issue of the COVID-19, The Gambia had registered 3,857 confirmed cases in total, 3,677 total recoveries with 125 deaths and 55 active cases as of date (WHO). As in many other countries, the Gambia's economy has been gravely impacted by COVID-19. Thus, this impact was most felt by the private sector which significant slowed down the GDP growth of the economy particularly from the Tourism and affiliated sectors. Many companies have realized significant losses and some were forced to close their businesses. However, the state has provided several financial relief packages for both the public (citizenry) and the private businesses to reduce the negative consequences of the pandemic.
Moreover, the Government of The Gambia also devised a National COVID-19 Response Plan with Emergency Funds to address the situation in the country.
Thus, resulting in responses to the safety and preventive measures including mandatory wearing of Facemasks, use of hand sanitizers, social distancing, travel restrictions and prolonged State of Public Health Emergency throughout the country.
Change of working style in accordance with change of surrounding environment
Personally, the pandemics have forced me and my colleagues to change the working situation, as we work both at home and the office, therefore, we had to quickly adapt to on-line (social) platforms for our official tasks and E-learning tools for schools to deliver lectures and interact with students. However, as of October 2020, the country has seen significant decrease in infection rate, thus, the Government have since lifted the state of public emergency and slowly relaxed travel restrictions as the country return to some normalcy.
Hope for the future
We hope to have soon recovery from the pandemic both economically and socially. In this regard, I implore all my fellow Ex-participants and Japanese to continue helping Businesses/Companies in their various countries, through their respective institutions, develop the necessary capacities with the expertise acquired from the JICA training to endure through the pandemic and any future challenges.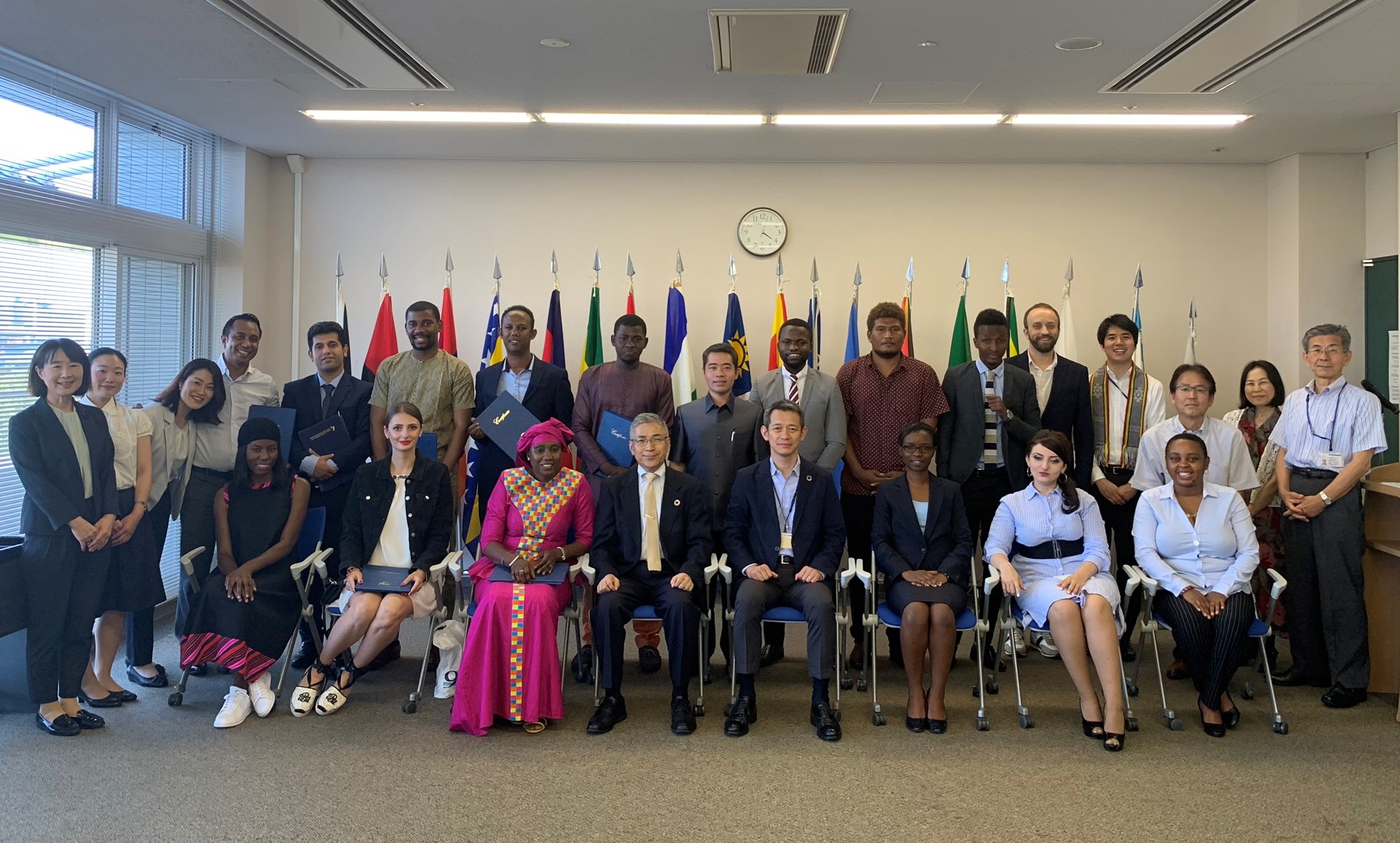 My deepest thanks to JICA and PREX follow-up team.
Sincerely yours,
Modou K. Manneh (The Gambia), JICA KCCP 2019.
 From PREX

Thank you for your powerful message from Gambia
We PREX all hope that situation will be improved as early as possible and we could meet again!
Date : December 24, 2021
Name : Mr. Modou K. Manneh
Seminar : JICA Capacity Development for Investment Promotion(A), 2019
job name : Cadet Investment Economist, Directorate of Industry & Investment, Ministry of Trade Industry