Saying farewell on my retirement-
PREX

Island
PREX Members


Saying farewell on my retirement
Farewell Yoshiko Miura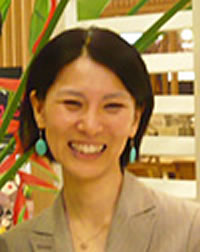 Dear my friends in all over the world, After spending so many years in PREX, I decided to change my job from this April. Taking this opportunity, my sincere appreciation goes to all of you whom I met. When I had to plan seminar program, you assisted me by providing lots of information on your country and take me around to see the actual situation. With your assistance, I was able to collect fruitful information for seminar. I was able to become a kind of expert on Asian economy.
When I conducted seminar, you attended seminar as one of participants. In spite of my poor designing, you try to get lots of information from lecturers and visits. Your participation let me think about how I should improve my skill to become better organizer.
When I visited your country to conduct seminar or alumni meeting, you came to meet me in spite of your busy schedule. To listen to your further activity, I was encouraged to do my work.
So many stories with you came in my mind which I cannot finish within one page. I would never forget your warm hospitality.
I would leave PREX to work in private company, where I may have a chance to meet you in your country. If you find me, please call to me. I will be happy to talk and share new activity with you.
Once again, thank you for being my friends and hope this friendship will last forever.
Date : March 7, 2014
Name : Yoshiko Miura International Department