I am Assyl Kabdullin, the business consultant of KAIZEN ARSENAL in Kazakhstan-
PREX

Island
Ex-participants

KAIZEN platform


I am Assyl Kabdullin, the business consultant of KAIZEN ARSENAL in Kazakhstan
KAIZEN Projects in Kazakhstan
I am Assyl Kabdullin, the business consultant of KAIZEN ARSENAL in Kazakhstan. I work as a business consultant to support companies in Kazakhstan. I would like to introduce an example of a company in Kazakhstan which has been carrying out kaizen activities. This company has 300 employees and manages restaurants and fast food restaurants. They started kaizen activities because they used to have issues such as having too much stock in the limited space in their warehouses and taking long time to deal with their customers due to the lack of efficiency. Currently, they have been working in groups within the company.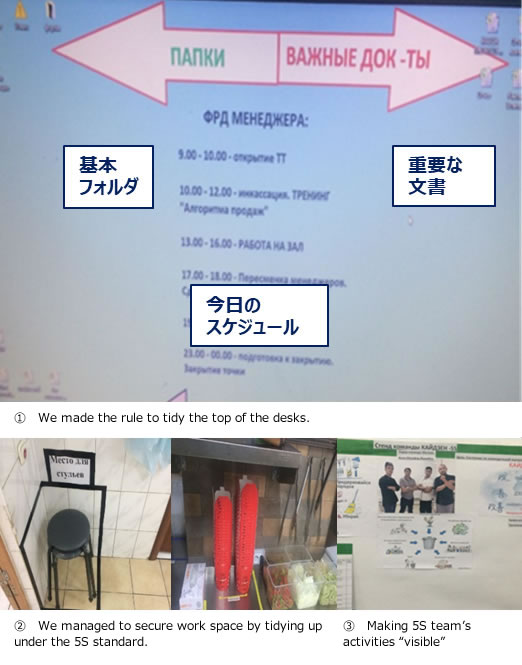 Professor Minagawa's Comment
In Japan, labor productivity in service industries is low. This report is about kaizen implementation in the service industry, and I thought it would be great to have opportunities to teach and learn from each other. In Japan, we say it is better not to put anything on desks; however, it was interesting to see that you put something.
( Feb 21, 2019) 
Date : February 21, 2019
Name : Mr.Assyl Kabdullin
job name : KAIZEN ARSENAL