Ex-participant from Sri Lanka gave a lecture at the Osaka Chamber of Commerce and Industry Business Seminar-
PREX

Island
Ex-participants

PREX Members


Ex-participant from Sri Lanka gave a lecture at the Osaka Chamber of Commerce and Industry Business Seminar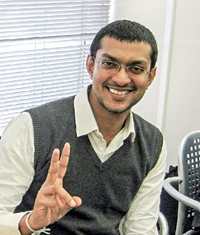 Mr. WIJAYATILAKE Samarappulige Prasanjith Kanchane, the chief of the secretariat of the Ministry of Development Strategies and International Trade, Board of Investment of Sri Lanka, gave a lecture regarding business opportunities in Sri Lanka on November 5. 
Sri Lanka has signed a free trade agreement (FTA) with India, Pakistan and Singapore, and has currently been in negotiation with China for a FTA. The Japanese enterprise invitation team including Prasanjith, the secretariat of the Board of Investment and JICA investment promotion advisors will provide support for Japanese companies to launch in Sri Lanka. 
Prasanjith participated in 2016 JICA Capacity Development for Trade and Investment Promotion (A), and the knowledge from this training course was utilized well in his lecture at the seminar at the Chamber of Commerce and Industry.
Date : December 28, 2018
Name : Okumura International Department