New Year's message from Malawi  Mr. KALIATI Frank Banet-
PREX

Island
Ex-participants


New Year's message from Malawi  Mr. KALIATI Frank Banet
Ndikukufunirani chaka cha tsopano chopambana (wishing you a happy new year)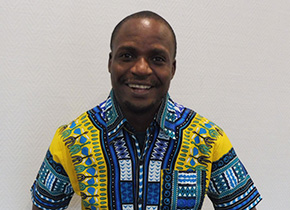 I have enjoyed my stay in Japan. I was happy to learn and appreciate the Japanese culture more importantly on punctuality with respect to time and co – existence among religions. I have enjoyed interacting with university students and other people of varied calibre. I like the historical background of Japan. It has really undergone through difficult times. However, one cannot believe the way the country has developed now. This signifies the seriousness and dedication of the people of Japan. I really salute you.
The Small and Medium Enterprise Development Policy program is one of the best program I have attended in my career development. I have gathered vast knowledge and experience on how best SME sector can be developed for wealth and income generation as well as employment creation. Financing options, credit guarantee schemes and "political will" are some issues that captured my impression.
The field visits embedded in the program provided a forum for discussions on different possible initiatives on sustaining SME sector in various participating countries. I thank JICA for organising the program and selecting Malawi to be part of it. Continue organising such program so that others will benefit.
Date : January 1, 2018
Name : Mr. KALIATI Frank Banet
Seminar : 2017 Jica Small Business Promotion policy (A)