JICA Developed market Oriented Export Promotion Strategy / Marketing Strategy (A) November to December 2019
What is this course for?
     This training course is focusing on an effective approach of export promotion to facilitate industrial growth and development of a country. The participants are officials of governmental organizations and export promotion agencies as well as managers of private sector institutions who are all engaged in export promotion in each of their countries.
     They are required to first acquire the ability to objectively evaluate the focused industries/products of their countries to identify their uniqueness or potential strength, and then to learn about the process of developing competitive products. In order to facilitate export business of such products to the targeted developed countries, they also learn about various marketing measures and promotional know-hows.
Program Contents focus ont Promotion Strategy and Marketing Strategy
     All the program contents are putting strong focus on the market-oriented perspectives including the understanding of the nature of the targeted markets and customers as well as the competitive analysis. Some programs are giving a bit broader view about a recent business framework or trend under globalized economic environment such as global-value-chains, international trade treaties, etc.
     So that the participants are able to be putting things in perspective. Some program contents are quite business-oriented that may not be so familiar to some of the participants like government officials. Thus, we use our utmost effort to lay out the best-balanced program through 5 weeks course period aiming at the maximized output for all of the participants.
     11 members from 8 different countries have participated in this particular course, and they all have successfully completed action plans by focusing on each of the selected products and targeted markets. We are very much looking forward to seeing their products some day in the actual markets.
Course Outline
★Date: From November 10, 2019 to December 14, 2019
★Participants: 11 participants
(1) an official who are engaged in export promotion in governmental organizations or regional institutions
(2) a manager of private sector institutions or associations, such as cooperatives, CCIs or industry groups which is willing to promote export of their products.
★Countries: Armenia, Colombia, Jamaica, Moldova, Montenegro, Pakistan, Serbia, Uzbekistan
★Course Leader: Dr. Kenta Goto, Professor Kansai University
★This course was entrusted by JICA Kansai
Places visited to deepen understanding on each topic
[Learnings from governmental organizations and export promotion agencies]
Kobe City
ProChile
JETRO Osaka
Nagoya Customs
Kinki Regional Agricultural Administration Office, MAFF
[Learnings from private sector companies]
Panasonic Corporation
Suntory Coffee Roastery
Ajinomoto
PAS
MIKI HOUSE
Hakutsuru Sake Brewing
Tashiro Coffee Co. Ltd.
[Case studies and practical theories]
Hiyoshiya Workshop / TCI Laboratory
Osaka Industrial Design Center
FASID – Foundation for Advanced Studies of International Development
Chiba University of Commerce
ABIC – Action for a Better International Community
Goomax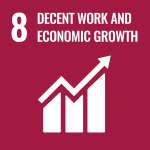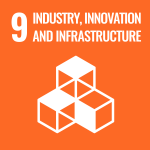 ○(Hirose, International Dept. PREX)
Please send e-mail if you haven any inquiry.
prexhrd-pr@prex-hrd.or.jp