【Warm Message from past participant】 Mr. Gustavo Castaneda, Ministry of Production, Foreign Trade, Investment and Fisheries of Ecuador
NEWS
Recently it is getting hard to maintain communication face to face, like holding seminar, meeting face to face. 
In this situation, we would like to start the series of "Essay from past participants" aiming maintaining and developing our mutual relationship by online communication.
First message is from Ecuador, Mr. Gustavo Castaneda, Ministry of Production, Foreign Trade, Investment and Fisheries of Ecuador.  In this essay , he introduces his career in past and what he has gained through the seminar in Japan.  And also introduces about his dream in future.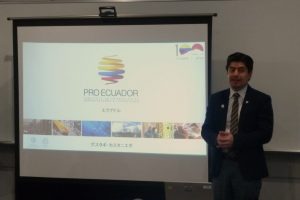 We would like to share his message and gist of essay's contents in English.
For more detail information, please check the url below.
https://www.prex-hrd.or.jp/en/prex_island/3439/