Ritsumeikan University Graduate School of International Relations Master's Program Kyoto City Political Science Seminar (February 2022)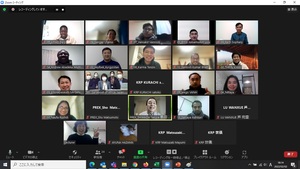 This training program started in response to requests from international students, many of whom were government officials, who wanted to know what the Japanese government administration was like on the ground. The program utilized Kyoto City's government administration dispatch talk program and was directly managed by the Graduate School Office until last year. PREX was commissioned to conduct this program from this year onwards.
Since we have been entrusted with the organization and running of the program, we added some 'PREX touch' to make it a more rewarding program.
PREX touch ①
The trainees were first year Master's program students who had only been in Japan for a few months. It was unlikely that they were able to go out under the circumstances then. As such, we prepared lectures on the history and culture, especially that of Kyoto, that form the background of modern Japan. (Rekishi Kaido Promotional Council)
PREX touch ②
The following two panels were prepared as specific examples of industrial promotion and support measures for startups:
Updated business development of traditional industries and long-lasting business: Hosoo Co.
Privately-run incubation facilities: Kyoto Research Park Co.
Opportunities for opinion exchange with two startup businesses in Kyoto Research Park were prepared. As a result of accumulating wisdom from various sources, the exchange students rated the program as very good and highly satisfactory.
Ritsumeikan University Graduate School of International Relations Master's Program Kyoto City Political Science Seminar
★Date:1st Februrary-3rd February, 2022
★ Schedule: February 1 – February 3, 2022
★ Participants: Students from Ritsumeikan University Graduate School of International Relations Master's Program
★ Participating countries: Kyrgyzstan, Laos, Cambodia, Bhutan, Maldives, Nepal, Ghana, Myanmar
★ Course leader: Head of Graduate School of International Relations, Ritsumeikan University Professor Shimada and Lecturer Lu
★ Commissioning organization: Department of International Relations Office, Ritsumeikan University
★ Lecturer and corporate visit (Honorifics omitted, not in order)
[Lecturer] 〇 Kyoto City Urban Planning Bureau, Administration and Finance Bureau, Environmental Policy Bureau, Industry and Tourism Bureau 〇 Rekishi Kaido Promotional Council 〇 Kyoto Research Park 〇 Yamada from Progress Co., Ltd. 〇 AFRICA JAPAN GROUP 〇 HOSOO Co., Ltd. 〇 Architects, Regional Planners & Associates, Kyoto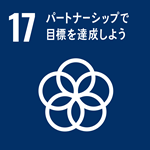 Person-in-charge: Shimada, Hazama
*Please direct inquiries about this program here.
prexhrd-pr@prex-hrd.or.jp