【Warm Message from past participant】Mr. David A. Rico Avellaneda, Colombia 
NEWS
Greeting from Japan!
Hope this message find you all well.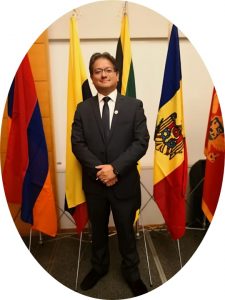 This time, we would like to share the Essay from past participant. 
Second one is from Colombia. Mr. David A. Rico Avellaneda participated in the JICA seminar "Developed Market Oriented Export Promotion Strategy / Marketing Strategy(A)" in 2019. 
I am quite sure  other participants remember him.
We would like to share his message.
For more detail information, please check the url below.
https://www.prex-hrd.or.jp/en/prex_island/3542/